Turnaround Management Service (TCMS)
Serve clients and contractors through different phases of turnarounds, from conceptual phase through execution such as

Planning
Objectives in different Phases and Targets
Build Work Packages
Develop Contract Strategy
Prepare BOM
Prepare Cost estimate
Optimize Schedule and Budget
Prepare Safe Execution Plans
Support execution, progress monitoring and crisis management during execution.
---
Rotating Equipment Service(RES)
Expertise for Total Engineering Solution and Complete Turnkey Project Planning and Execution: We bring world class maintenance experts to work on your machine, maximize it's operability and maintainability by the best practise and innovative ideas.
We can work on all types of machines regardless of OEM
Compressor:
Centrifugal and Axial Compressors
Single stage and multistage
Horizontally split and vertical split(Barrel type)
Screw compressors
Turbines
Steam Turbines
Gas Turbines
Scope includes
Inspection, maintenance, repair, modification and complete overhaul
Root cause analysis and sustainable solutions
Vibration measurement, lubrication, balancing and cleaning
Inspection, maintenance, repair and modification of ancillary equipment
Disassembly ,inspection, cleaning ,maintenance and modification of extruder assembly which includes rotating elements, screw shafts, barrels and housing
Replacement of rotors and shafts
Complete disassembly of gearbox; inspection, cleaning ,repair of all internal components and reassemble
Repair and maintenance on all related components includes Pelletizers, Dies and Adapters
Pumps and Seals Maintenance:
We take maintenance, repair and overhaul of all types of pumps regardless of manufacturer
Pump maintenance and overhaul service at repair shop based Jubail and at customer site
Quick response on urgent needs as maintenance team is available close to the industrial area
Assembly unit for different types of centrifugal pumps
Machine shop with adequate facility for spare parts repair
Manufacturing facility for Mechanical seal
Service unit for repairing all kinds of mechanical seals
---
Boiler Maintenance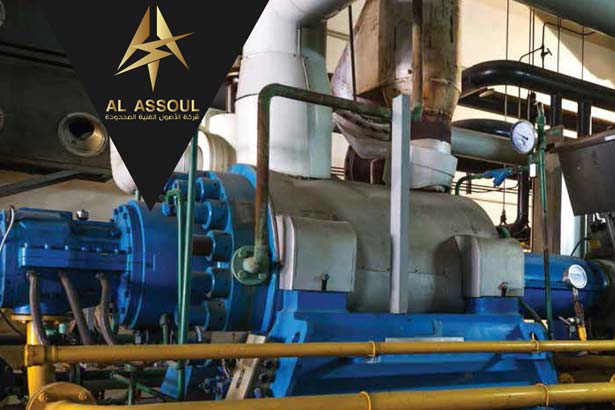 We can serve clients as a turnkey service provider for Boiler maintenance and repairs and can provide the best practises and innovative solution to help maintaining and improving the performance of boilers.
Services include:
Boiler inspections
Boiler overhaul
Boiler modifications as per engineering standards and client requirements
Efficiency and performance studies
Root cause Analysis(RCA)
Planned turnkey maintenance
Re-tubing
---
Electrical and Instrumentation Services(EIS)
We have a strong workforce for electrical and Instrumentation works which includes the following
Services include:
Erection and Installation of LV, MV, HV Substations & Power Plants
Substation Testing & Commissioning
Switchgear Inspections & Testing
Start Up & Commissioning
Protective Relay Testing
Transformer Testing & Servicing
Protection Retrofit work
High Voltage Test for Cables / Bus Bars
Relay Upgrades, Retrofits and Replacements
Power Cable Termination
Design Installations and Commissioning of Control Panels
Installation and Configuration of Instruments
Instrument cable termination service
Instrumentation work on Rotating equipment
---
CIVIL CONSTRUCTION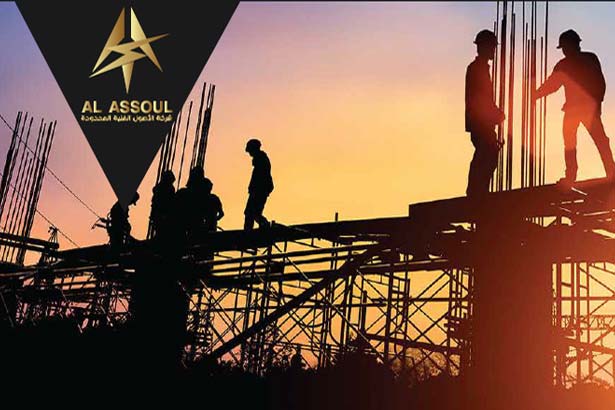 We undertake Civil works as per global standards and applicable engineering specifications and we are unique in delivering work timely and cost effectively:
Services include:
Ground Preparation, Excavation, backfilling and Compaction
Foundation, Concrete paving, slab construction
Dewatering and sheet piling
Building construction
Installation of temporary site office and camp facilities
Bridges, Culverts, Roads, Pavements and Car parking
Pipe corridors
Sewage drainage and Water supply
Warehouse
Landscaping
Waterproofing and Fire proofing
Infra structure site development and Earth work
Security fencing
Asphalt paving
---
MECHANICAL CONSTRUCTION
Installation, Repair & Refurbishment Services for:
Piping Modification / Upgrade / Repair
Header Repairs / Liner Replacements
HDPE Piping
Expansion Joints Replacement / Refurbishment (Metal & Fabric)
Filtration
Piping, Spool Fabrication
Removal & Re-Installation of Valves
Hydro-Testing
Line Stopple
Pipe Freezing
Cold Cutting
Valve Servicing
Tank Tapping
---